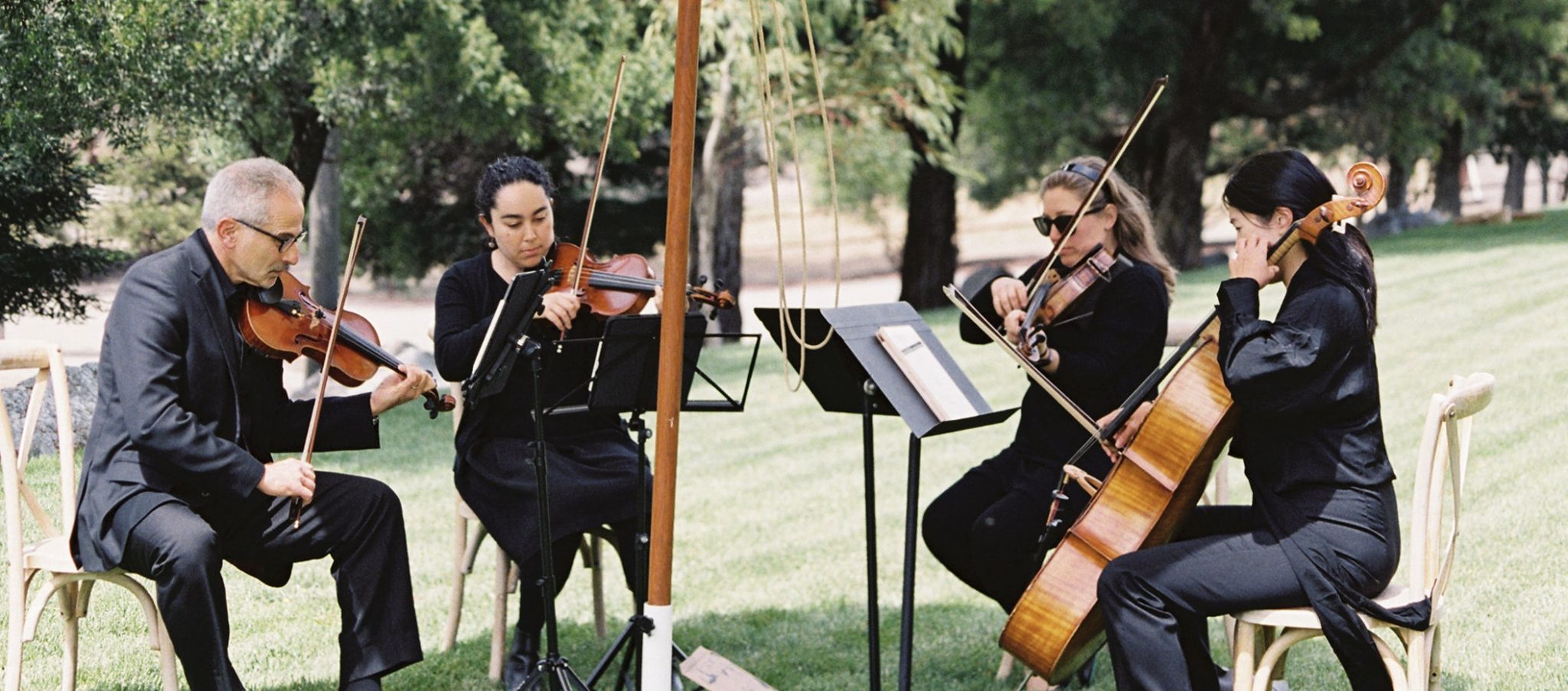 "The music arrangement and performance was exceptional and really helped to set the tone for our wedding. The wife and I are greatly appreciative of the care and skill each of your musicians put into each piece. We look forward to hearing you again someday and will be recommending you to all of our family and friends for their events."
"I would like to give the strongest recommendation for the 805 String Quartet. My wife and I used them for our wedding in Pismo Beach and had a wonderful experience throughout the entire wedding planning process. Bill was very responsive and a pleasure to work with. There was no stress involved. It was extremely easy to customize our playlist and finalize details. When it came to the wedding day, they arrived early and found the perfect location for their performance. The music was beautiful - it truly took our ceremony to another level. Guests commented that they felt like they were in a movie. The entire experience was far better than I could've ever imagined!"
Call 805-668-4510 for booking info and/or fill out the form below to get a quote by email.